Aroma of night-flowering jasmine when starts to veil the night, Bengali ladies in red-draped sari starts to prepare sondesh for welcoming the holy festival of Durga Puja.
With glittering streets, the city of joy KOLKATA worships Maa Durga for its prosperity. India's most cultural capital is well known for its delicious and mouth-watering cuisine. The festive season is a lovely excuse for enjoying the syrupy delicacies.
Sweets or Mishtis occupy a special place in Bengali cuisine.
1) Bengalis are always besotted with Nobin Chandra's invention, Rosogolla.
Ros(syrup) + Golla(balls). these spongy balls are prepared from cottage cheese and they are dipped into syrups. In its every soft bite, you will thank him to invent it.
2) Good news is never heard without sondesh. Made with sweetened, fresh cottage cheese, it is one of the most popular Bengali sweets. Sondesh literally means "a message" is an errand of happiness.
3) Chomp of "Chomchom" can be heard in every street of Kolkata. Oval-shaped with a deep red texture, it has invaded the bengali cuisine from past 150 years.
4) Winters are eagerly waited for eating eating pithas for its rich creamy silkiness. They are usually fried or steamed. They have so many siblings like chandrapuli, gokul, bhapa piţha (steamed), pakan pitha (fried), puli pitha (dumplings),pati shapta, chitai piţha, aski pithe, muger puli and dudh puli. These are made of rice flour oftem mixed with molasses or date palm.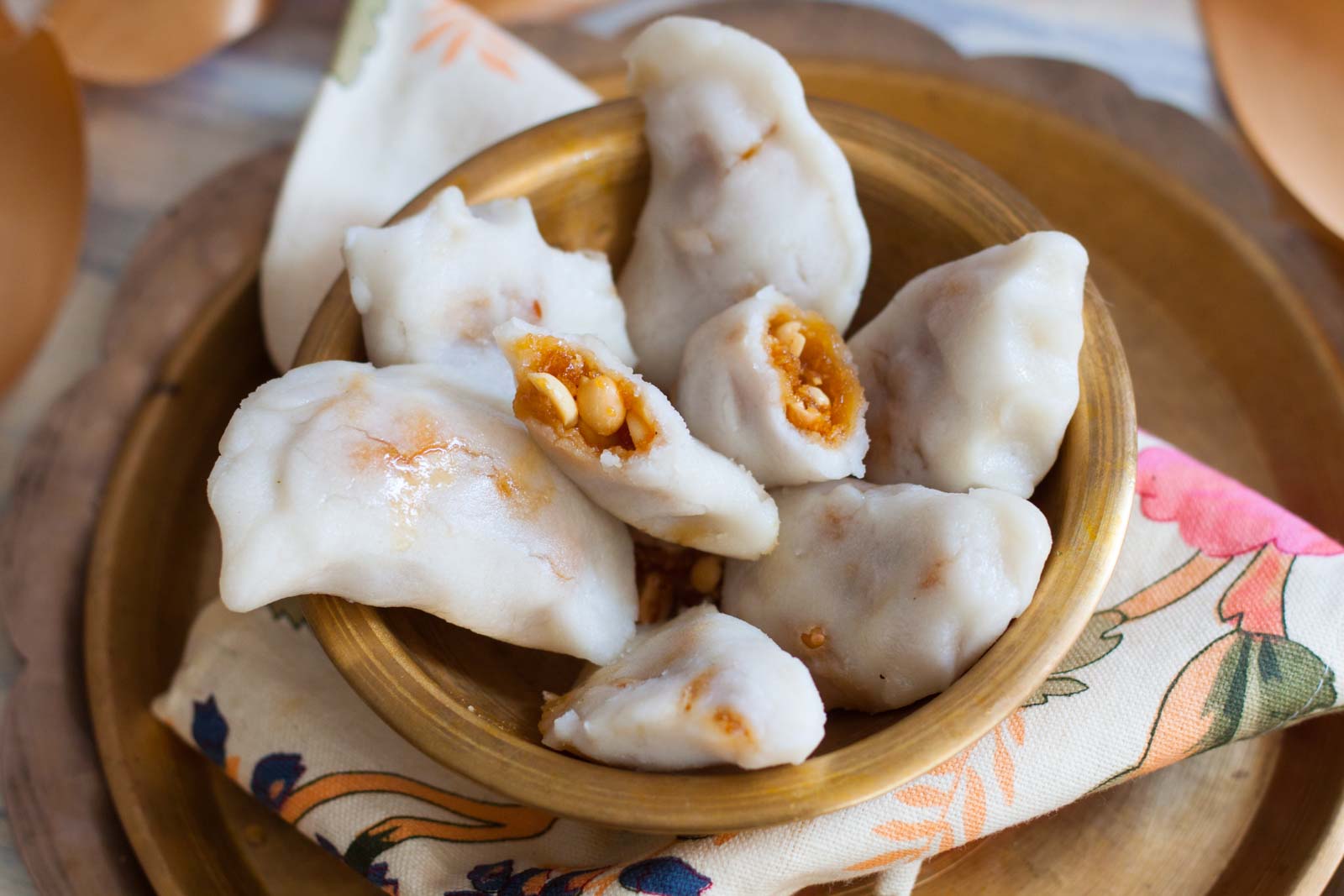 Pantua is the bengali bandhu of gulab jamun, Jilipi is the sister of jalebi who got married in bengal and Amarti is the aunt of Imarti who loves bengal.
Rajbhog, Ledikeni, Bondae, mihidana,ladus roshmalai- may Maa Durga fills your heart with these mithais.
"Feel always hungry when in Bengal"
With this message, i am greeting you a happy navratri.