However the fast technology grows, time never compromises with it. In that rush, deciding morning breakfast becomes rocket science. You have to work hard so the breakfast can't be light, it can't be heavy too because you don't wanna feel lethargic after all you have to sit in the office, should be healthy, full of fibres but tasty too because we know health never comes with taste and the most important it should be minute-maid too.
Calculating all these conditions together, applying all the formulas, here came the Foody Blogger with 10 healthy, jiffy morning breakfast that is friendly to your taste-buds too.
Upma
South-Indian steamed semolina dish with little oil and colourful veggies with a bowl of curd can really satiate your appetite. Steamed food is always digestive and its salty taste can please your tummy.
image via sharmilas'kitchen
Boil egg salad
Salads in all hues have patent itself as the most nutritious breakfast. Protein-rich boiled eggs, with green avocado, olives, roasted peanuts with extra virgin olive oil seasoned with black pepper and salts is a good alternative to morning breakfast.
Idli and Dhokla
Another class of steamed food that can woo your palates and will give a tasty breakfast goal without increasing your cholesterol level. Not too light not too heavy and easily digestive.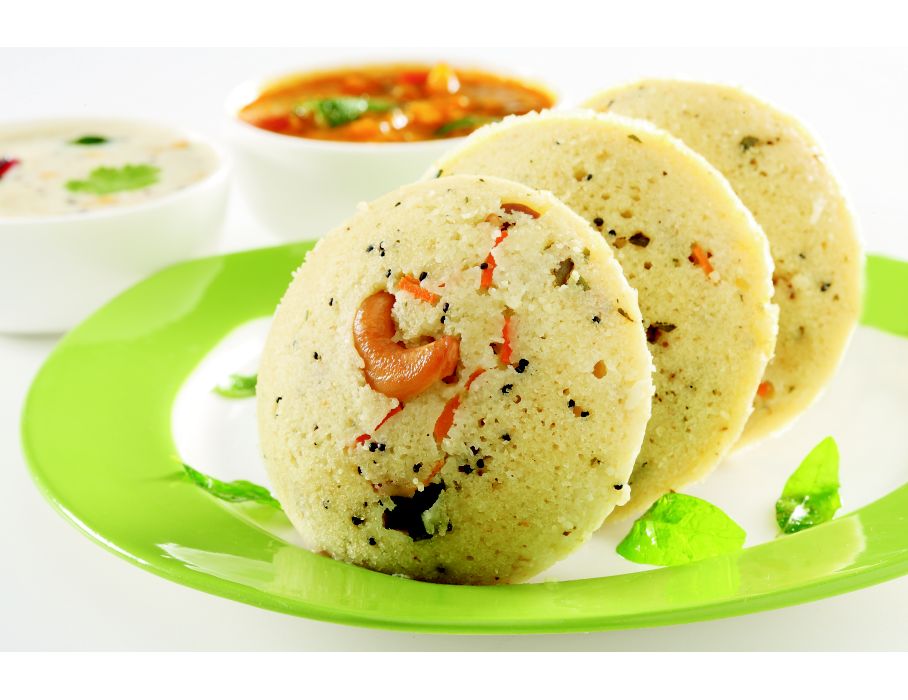 image via sanjeevkapoor.com
Oats porridge
Oats often are eaten with sweet flavour but if you don't want to consume sugars and want a salty alternative, this is the one for you. Just fry some veggies, add oats and hot water with turmeric, black pepper, salt and a pinch of garam masala. Garnish with mint leaves or coriander leaves.
image via foodfood.com
Egg muffins
Baked with love of veggies and gooey eggs, this petite dish imitating cupcakes can make you a super fan of it.
Boiled Chicken rolls
Left over chapatis can be given a tasty avatar by spreading a dollop of mayonnaise or sauces, some seasoned boiled chicken, bell peppers, olives, chorizo whatever you prefer. Roll out it and eat with love.
Fruits Delight
One of the simplest, juicy and sweetest breakfast with your fav fruits mingled with honey.
So if you're bored with bread butter and cornflakes, the above-mentioned dishes are waiting for you to test them. Have them , you will surely enjoy it.
With love ,
Shweta Sharma
image -courtesy:google